We volgen de tweede eindejaarsactie alweer snel op door de derde actie. Ditmaal zijn Bandai Namco, Paramount en SEGA zo aardig om diverse games ter beschikking te stellen voor onze prijsvragen. Het gaat om de onderstaande games die je kunt winnen:
2x Dark Pictures Anthology: Little Hope (PS4)
2x Gigantosaurus The Game (PS4)
2x Sonic the Hedgehog (Blu-Ray)
2x Sonic the Hedgehog (DVD)
Hoe doe ik mee?
Reageer op dit bericht en laat weten welke games en/of films je graag wilt winnen (dit kan met of zonder Evilgamerz gebruikersaccount).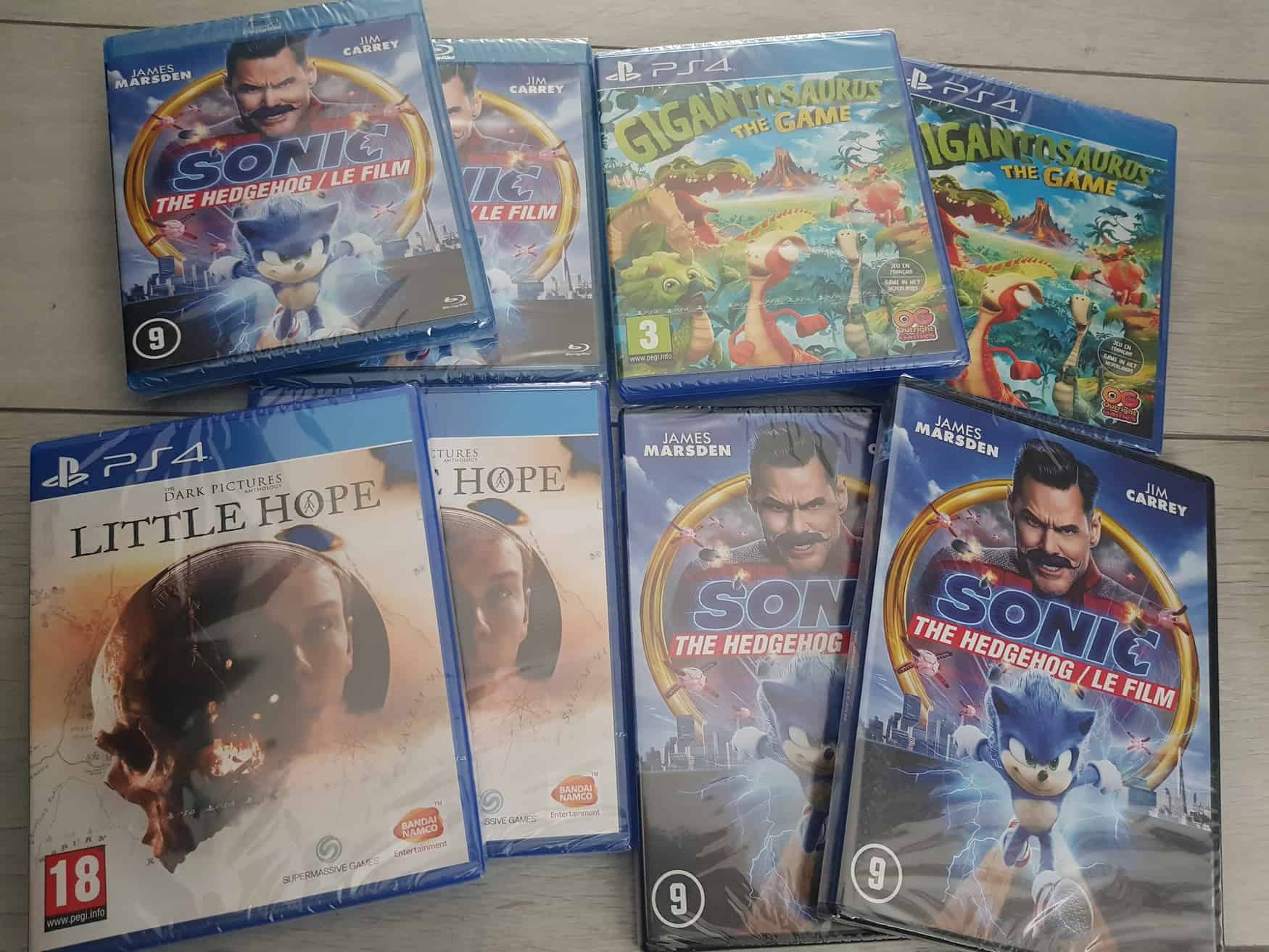 Deze prijsvraag loopt tot en met 31 december 2020. Redactie en uitgevers die de games ter beschikking stellen zijn uitgesloten van deelname. We zullen contact opnemen met de winnaars via het profiel-emailadres of het emailadres dat is achtergelaten is bij het plaatsen van de reactie.