Op 21 juni aanstaande brengen Nintendo en Universal Studios de film The Super Mario Bros. Movie uit op DVD, Blu-ray, 4K UHD & Steelbook en via streamingdiensten zodat iedereen deze lekker thuis kan bekijken! Samen met Universal hebben we een prijsvraag georganiseerd waarbij wij maarliefst 3 exemplaren op Blu-Ray kunnen weggeven. Wil jij meedoen? Geef dan simpelweg een reactie op deze prijsvraag en laat weten dat jij graag wilt winnen. Dit mag anoniem (laat dan wel je emailadres achter) en met een Evilgamerz-account.
De winnaars zijn inmiddels bekend geworden en op de hoogte gebracht.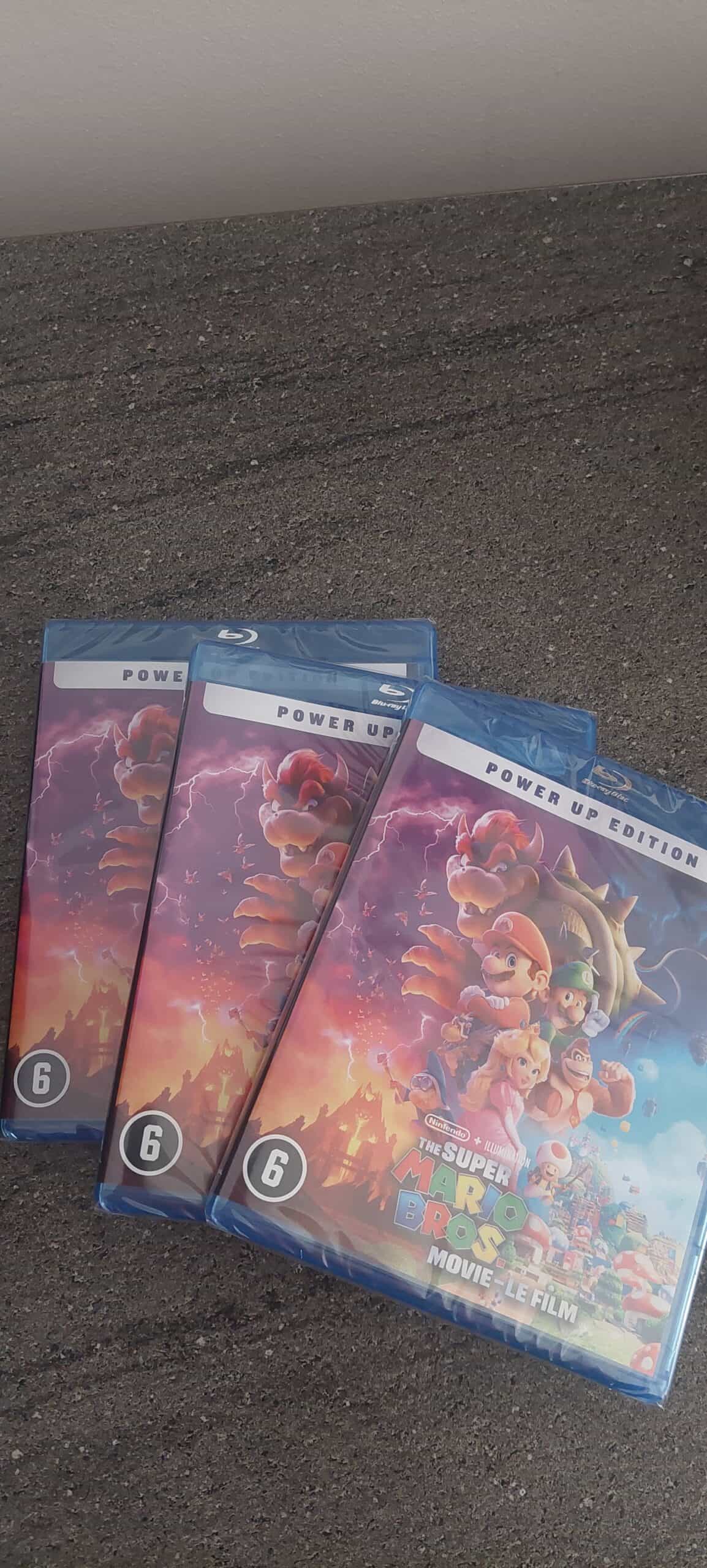 Volg de broers en loodgieters uit Brooklyn: Mario, de moedige die zich door niemand laat stoppen, en Luigi, die altijd nerveus is en het liefst nergens naartoe gaat. De broers proberen hun falende loodgietersbedrijf te redden, maar komen terecht in een wervelend avontuur door het Paddenstoelenrijk. Tijdens hun reis ontmoeten we bekende en geliefde karakters die zich verenigen om de machtzuchtige slechterik Bowser te verslaan. The Super Mario Bros. Movie brengt wat miljoenen gamers al 35 jaar lang liefhebben naar een nieuw level in deze adembenemende en epische film.
Deze prijsvraag loopt tot 21 juni 2023. Redactie en uitgevers die de films ter beschikking stellen zijn uitgesloten van deelname. We zullen contact opnemen met de winnaars via het profiel-emailadres of het emailadres dat achtergelaten is bij het plaatsen van de reactie.