De kampioenen van Azeroth worden geconfronteerd met een nieuwe bedreiging: Primalistische troepen onder leiding van Raszageth the Storm-Eater die in zijn gebroken bij de Vault of the Incarnates. Een nieuwe 8-boss raid is nu live en onderdeel van Dragonflight Seizoen 1!
De nieuwe raid is vanaf het begin beschikbaar in moeilijkheidsgraden mythic, heroic en normal – een primeur voor raiders sinds de introductie van de mythic difficulty. Samen met de nieuwe raid kunnen spelers aan de gang met een nieuwe rotatie van Mythic+ dungeons en een nieuw seizoen van PVP met nieuwe beloningen.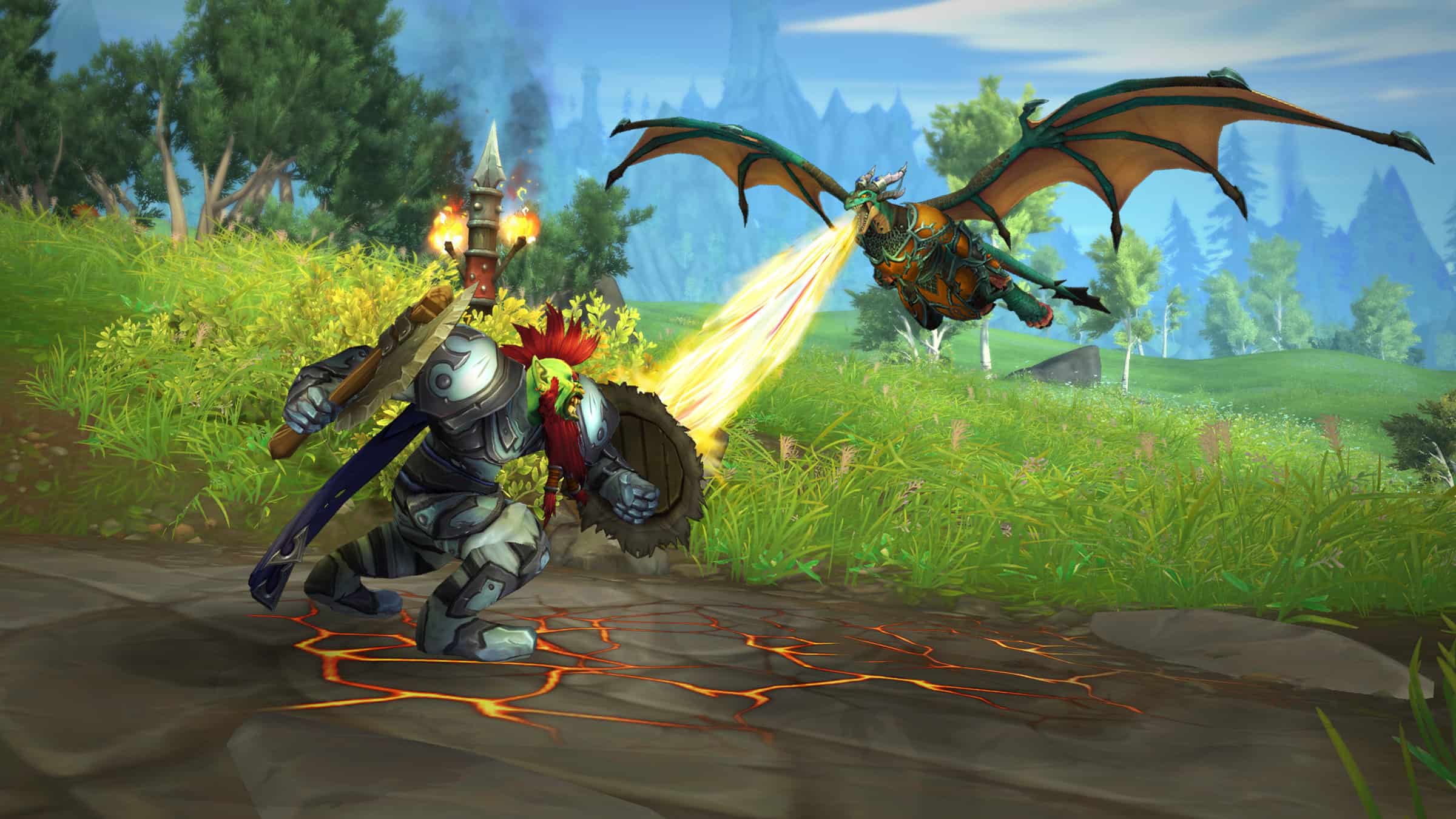 De hoogtepunten van Seizoen 1 zijn als volgt:
Mythic+ Seizoen 1 Dungeon Rotatie:
Ruby Life Pools
The Nokhud Offensive
The Azure Vault
Algeth'ar Academy
Halls of Valor (Legion-uitbreidingspakket)
Court of Stars (Legion-uitbreidingspakket)
Shadowmoon Burial Grounds (Warlords of Draenor-uitbreidingspakket)
Temple of the Jade Serpent (Mists of Pandaria-uitbreidingspakket)
Nieuw Mythic+ Affix: Thundering:
Vijanden hebben 5% meer gezondheid. Tijdens gevechten worden spelers periodiek overladen met de oerkracht van Raszageths oneindige storm. Deze kracht brengt een groot risico met zich mee, en als je het niet snel ontlaadt kan dat verbluffende gevolgen hebben.
Vier nieuwe wereldbazen:
Elke nieuwe baas zal wekelijks verschijnen in de volgende volgorde:
Basrikron, the Shale Wing
Bazual, the Dreaded Flame
Liskanoth, the Futurebane
Strunraan, the Sky's Misery
Inspiration Catalyst binnenkort beschikbaar
Geïnspireerd op de Creation Catalyst van Shadowlands, de Inspiration Catalyst, die later in Seizoen 1 beschikbaar komt, kunnen non-tier set pieces van het juiste slot worden veranderd in een nieuwe tier set piece van hetzelfde niveau.
Kijk op de World of Warcraft-website voor meer informatie over Dragonflight Seizoen 1, de nieuwe raid, wereldbazen, beloningen voor Mythic+ en PVP, en de releaseschema van Looking for Raid.