De game-industrie verandert en Trust verandert mee. Met de lancering van de nieuwe GXT 415 Zirox headsets creëert Trust een nieuwe niche in de markt voor betaalbare gaming headsets, en biedt het gebruikers de mogelijkheid om de perfecte headset te kiezen die bij hun persoonlijkheid of console past.
De vier opvallende kleuren van de Zirox – Booster Black, Winning White, Brilliant Blue en Powerful Pink – bieden spelers verschillende manieren om in stijl te winnen. Dankzij het lichtgewicht ontwerp van slechts 244 gram is hij gemakkelijk te dragen tijdens lange gamesessies, terwijl de krachtige drivers van 50 mm ervoor zorgen dat gebruikers altijd volledig in de game opgaan.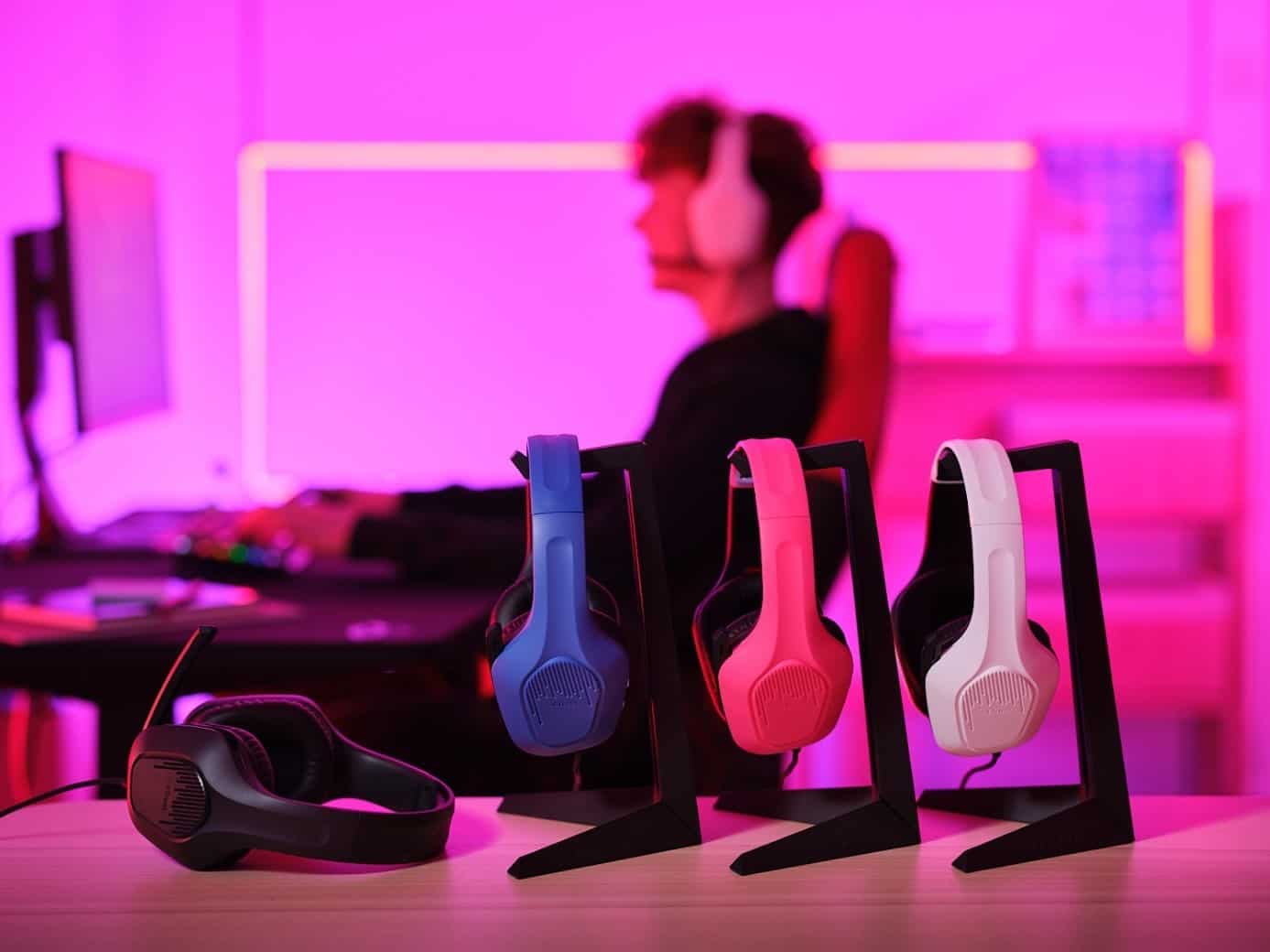 De Zirox is perfect voor sociale gamers. Het heeft een inklapbare microfoon ingebouwd, zodat gamers kunnen chatten met vrienden of de microfoon kunnen inklappen als ze hem niet nodig hebben. Met de volumeregeling op het oor en een schakelaar voor het dempen van de microfoon is het eenvoudig om te horen en gehoord te worden. Dankzij de extra lange kabel van 2 meter kan hij worden aangesloten op elk apparaat met een 3,5mm aansluiting, inclusief PC, laptop en consoles.
Naast de vier kleurenvarianten zijn er ook drie versies uitgebracht die speciaal ontworpen zijn voor consoles. Met een witte PS5-editie, een zwarte & groene Xbox-editie en een zwarte & rode Switch-editie zijn deze headsets gemaakt om gamers een accessoire te bieden dat bij hun console past. Met een kortere kabel van 1,2 meter kunnen ze gemakkelijk worden aangesloten op de controller of Switch-console, zodat het heel eenvoudig is om snel je gamesessie te starten.
De GXT 415 Zirox Gaming Headset is nu verkrijgbaar voor de adviesprijs van €19,99.